Early evidence suggests that newer diabetes drugs such as pioglitazone may improve liver enzymes and hepatic steatosis and could possibly be useful in treating non-alcoholic fatty liver disease (NAFLD), researchers say.
"The prevalence of NAFLD is increasing in epidemic proportions, likely fueled by the increase in obesity and type 2 diabetes," Dr. Jai Kumar of Dow University of Health Sciences in Karachi, Pakistan, told Reuters Health by email. "We found that novel antidiabetic agents (particularly SGLT2 inhibitors and GLP-1 agonists) could potentially decrease liver enzymes and reduce steatosis."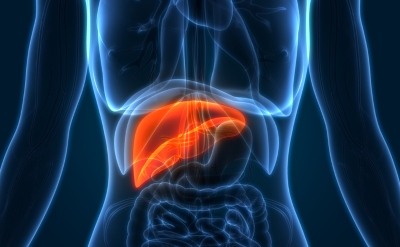 That said, he noted, "Our results should be viewed as exploratory, not conclusive. First, the findings are derived from analysis of only the treatment arm. Second, current evidence is derived from only a small number of patients."
"Our findings should encourage further research, however," he added. "They show that there is potential value in conducting large-scale randomized controlled trials to evaluate the effect of these drugs on liver function and histology in NAFLD patients."
As reported in Digestive and Liver Disease, the researchers searched the literature through May 2020 for randomized clinical trials assessing the efficacy of pioglitazone, glucagon-like peptide-1 (GLP-1) agonists, sodium-glucose co-transporter-2 (SGLT2) inhibitors, and dipeptidyl-peptidase-4 (DPP4) inhibitors in treating NAFLD.
Results are expressed as weighted mean differences (WMDs) or standard mean differences (SMDs).
Twenty-six studies involving 946 NAFLD patients were included in the single-arm meta-analysis. Reductions in ALT were seen with all four drugs: pioglitazone (WMD -38.41), SGLT2 inhibitors (WMD -16.17), GLP-1 agonists (WMD -27.98, p = 0.04) and DPP-4 inhibitors (WMD -7.41).
Pioglitazone (SMD -1.01) and GLP-1 agonists (SMD -2.53) also demonstrated significant improvements in liver steatosis, whereas non-significant improvements were seen with SGLT2 inhibitors (SMD -4.64) and DPP-4 inhibitors (SMD -2.49).
Subgroup analyses of studies with type 2 diabetes patients, non-diabetic patients, and nonalcoholic steatohepatitis (NASH) patients showed some differences among the drugs, but did not yield conclusive results.
Study limitations include possible confounding by concomitant use of other anti-diabetics, wide confidence intervals, and high heterogeneity, according to the authors.
Dr. Amon Asgharpour, Assistant Professor of Medicine, Division of Liver Disease, at the Icahn School of Medicine at Mount Sinai in New York City, told Reuters Health, "The current regulatory environment has made two endpoints relevant in drug development for the treatment of patients living with NASH: 1) resolution of NASH and/or 2) regression of fibrosis."
"While many of the (study) compounds show reduction in biochemical parameters such as ALT, AST, etc., these improvements alone are not adequate to show utility in NASH and do not necessarily correlate with regulatory endpoints," he said by email. "Furthermore, only showing a reduction in steatosis is not sufficient to achieve NASH resolution."
"Pioglitizone has shown benefits in fibrosis regression," he noted. "However, the associated weight gain has been a deterrent for many providers."
Dr. Peter Goulden, Medical Director of Endocrinology at Mount Sinai Morningside and Mount Sinai West in New York City, also commented in an email to Reuters Health. "As the patients in these trials will be taking several diabetes agents, this may have confounded the analyses. (Also), behavioral measures which target weight loss are robust in impacting fatty liver disease, and this message is still vital. (These) measures may be more cost-effective than medication, and this needs to part of individualized care for patients with NAFLD."
"Surprisingly," he added, "the authors omitted metformin from the study, (although) this is a low-cost treatment with a long history, and there is evidence showing that it may attenuate the onset of NAFLD."
SOURCE: https://bit.ly/3lktS8b Digestive and Liver Disease, online September 8, 2020.