The hemoglobin A1c blood test used widely to diagnose diabetes is "highly unreliable" with a significant tendency to miss cases of diabetes and overestimate the prevalence of normal glucose tolerance (NGT), according to new research.
Clinicians "should not rely solely" on hemoglobin A1c, and perhaps for high-risk patients should "pursue oral glucose-tolerance test to further elucidate a diagnosis," Dr. Maria Mercedes Chang Villacreses said during a press briefing at The Endocrine Society's annual meeting in New Orleans, where the findings were presented March 23.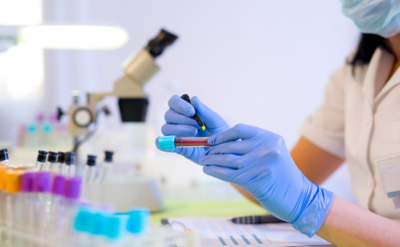 ​Blood test. Source: Getty
Dr. Villacreses, of the City of Hope National Medical Center in Duarte, California, and her colleagues analyzed data from 9,000 adults from the 2005-2014 National Health and Nutrition Examination Survey who did not have a diagnosis of diabetes.
Their results indicate that, when compared to the oral glucose-tolerance test (OGTT), HbA1c will over-diagnose glucose tolerance by 42% and under-diagnose diabetes in 73% of adults. These individuals "would miss the opportunity for early intervention," Dr. Villacreses told the briefing.
Overall, for diagnosing diabetes, hemoglobin A1c had a sensitivity of 26.93% and specificity of 99.39%. For determining NGT, the test had a sensitivity of 84.91% and a specificity of 43.53%.
However, accuracy of hemoglobin A1c varied across by races and ethnicity. It had the highest sensitivity for diagnosing diabetes in non-Hispanic blacks (41.25%), followed by Mexican Americans (30.71%) and non-Hispanic whites (21.11%).
Sensitivity of the test for diagnosing NGT was lowest in non-Hispanic blacks (71.79%), followed by Mexican Americans (86.69%) and non-Hispanic whites (89.40%).
"Hemoglobin A1c has become the primary method of screening and diagnosing diabetes. The ADA (American Diabetes Association) guidelines do have statements regarding the use of oral glucose-tolerance tests and not relying solely on the A1c. Our study shows that the clinician shouldn't rely only on the A1c," said Dr. Villacreses.
Dr. Grenye O'Malley, assistant professor of medicine, endocrinology, diabetes and bone disease at the Icahn School of Medicine at Mount Sinai, in New York City, who wasn't involved in the study, said the data are "concerning because though it is known that A1C can be unreliable in individuals (many factors can cause false readings which were all excluded in the original studies and the range of average blood sugar between different A1Cs overlaps significantly), it is thought to be useful on a population scale."
"What needs to be determined after this data is whether this population is a group who have a positive OGTT and are controlling their sugars with diet alone, or is the A1C also underestimating their overall control? Even if they are controlling their sugars, this kind of data may help explain the relatively high rates of microvascular complications we find in people with prediabetes or on diagnosis of diabetes," Dr. O'Malley told Reuters Health by email.
"I am glad that the researchers tried to delve into which populations may be most affected. Performing OGTT on a population scale for screening is difficult, so if we could know which groups are at higher risk and more likely to have a false A1C (iron deficiency, PCOS are already known but there may be others) then it may help facilitate an algorithmic approach to more accurate diagnosis which could include a step wise approach or also include professional glucose sensor use to also gather how well sugars are controlled at baseline," she concluded.
SOURCE: http://bit.ly/2OqZdHj
ENDO 2019: The Endocrine Society Annual Meeting