The European Commission approved baloxavir marboxil to treat patients over the age of 12 diagnosed with uncomplicated influenza. 
According to a release from the manufacturer, the approval also allows the treatment to be used for post-exposure prophylaxis for people over 12 who have come in contact with someone who has the flu. The release noted that the approval is based on results from three clinical trials evaluating the drug's safety and efficacy.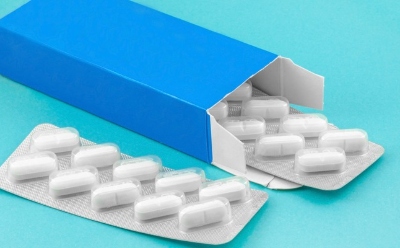 The phase III CAPSTONE-1 trial compared the treatment with placebo and oseltamivir in "otherwise healthy individuals" with acute uncomplicated influenza. According to the release, the primary endpoint was time to alleviation of symptoms. Patients treated with baloxavir marboxil saw a significant reduction in the duration of symptoms compared to placebo (median time 53.7 hours vs. 80.2 hours; p<0.001). Compared to oseltamivir, patients treated with the study drug had a median time of 53.5 hours to alleviate symptoms compared to 53.8 hours with oseltamivir. 
Baloxavir marboxil was also compared with placebo and oseltamivir in patients between the ages of 12 and 64 who were at high risk of complications during the phase III CAPSTONE-2 trial. Like CAPSTONE-1, the primary endpoint of CAPSTONE-2 was time to improvement of symptoms. The release noted that the median time to improvement was 73.2 hours in the study group compared to 102.3 hours for placebo. Compared to oseltamivir, the median time in improvement of symptoms was 73.2 hours vs. 81.0 hours. 
Post-exposure prophylaxis was studied during the phase III BLOCKSTONE trial, where adults and children were treated with a single dose of either baloxavir marboxil or placebo while living with someone with a confirmed case of the flu. The primary endpoint of the trial was rate of laboratory-confirmed clinical influenza during a 10-day period after treatment. The release noted that patients treated with the study drug saw a 90% risk reduction of contracting the flu themselves compared to placebo. The proportion of people over the age of 12 who developed the flu during the study time was 1.3% in the drug arm and 13.2% in the placebo group. 
Levi Garraway, MD, PhD, Chief Medical Officer and Head of Global Product Development for Roche, said in the release that the company was "delighted" by the approval. 
"Xofluza offers patients the first novel mechanism of action for treating influenza approved in Europe in almost 20 years," Garraway said. "With approval for both treatment and post-exposure prophylaxis, we are hopeful Xofluza will help patients recover more quickly while also reducing the societal burden of influenza, especially amid the COVID-19 pandemic." 
The release noted that the drug was well tolerated in all of the related trials with no new safety signals identified.