A bout of flu, but not other infections, may increase an individual's risk for Parkinson disease decades later, a registry study suggests.
Researchers examined data on 10,271 people diagnosed with Parkinson disease from 1977 to 2016 in the Danish National Patient Registry; these were matched 1:5 with population controls based on sex, age, and date of Parkinson diagnosis.
Influenza infection was associated with an increased risk of Parkinson disease at 10 years (odds ratio 1.73), 10 to 15 years after influenza infection (OR 1.33), and more than 15 years after influenza infection (OR 1.91), the study team reports in JAMA Neurology.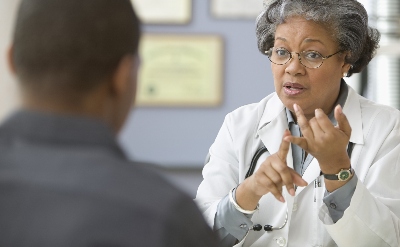 "Whether influenza is associated with Parkinson's disease has been an open question for decades, starting with encephalitis lethargica and post-encephalitic parkinsonism hypothesized to be related to the 1918 influenza pandemic," said lead study author Noelle Cocoros of the Harvard Pilgrim Health Care Institute and the Department of Population Medicine at Harvard Medical School in Boston.
"More broadly, whether infections in general contribute to risk of Parkinson's has been studied for some time," Cocoros said by email. "Given this long history we were not surprised by our results per se."
Overall, researchers identified 3,229 people with Parkinson disease (31.4%) as well as 15,461 population controls (30.1%) who had any previously diagnosed infection. This translated into a slightly increased risk of Parkinson associated with ever having an infection (1.09), and within five years of an infection (OR 1.27).
Besides influenza, urinary tract infections were associated with an increased risk of Parkinson disease 10 years later (OR 1.19).
Several types of infection didn't show an increased risk of Parkinson disease at 10 years, but did after five years. These included pneumonia, gastrointestinal infections, bacterial infections, septicemia, and male genital infections.
And influenza itself showed no increased risk of Parkinson within 5 years, or between 5 and 10 years following infection.
One limitation of the study is that influenza infections are not laboratory confirmed in the Danish National Patient Registry, the authors note. The registry also didn't include data on smoking history, which is associated with an increased risk of infection and influenza severity as well as a decreased risk of Parkinson disease.
There also were too few cases of certain infections, such as H pylori and hepatitis C, to determine whether there might be a statistically significant association between these infections and Parkinson disease.
Even so, the results add to the large body of evidence supporting influenza vaccination and prevention efforts, Cocoros said.
"There is the potential for serious acute complications from influenza, as we all know," Cocoros said. "Our study suggests there are potentially long-term sequelae from influenza as well, making protection from influenza important for many reasons."
SOURCE: https://bit.ly/2YYwHXe JAMA Neurology, online October 28, 2021.
Photo Credit: Getty Images