The FDA has expanded the indication for the cell-based quadrivalent influenza vaccine (Flucelvex) to include children as young as 6 months, according to a press release from the manufacturer. 
The FDA based the expanded approval on a phase 3 trial which assessed the efficacy among children aged 6 months to 4 years during the US 2019/2020 influenza season. In addition, a recent study published in the New England Journal of Medicine showed that the vaccine protected against influenza among children aged 2 to 18 years during several flu seasons (2017-2019).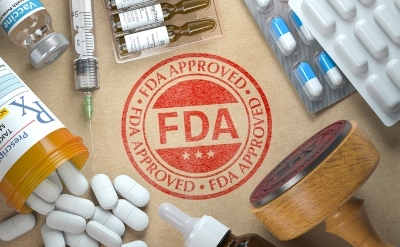 Cell-based influenza vaccines are not associated with strain mutations sometimes observed in traditional egg-based vaccines, according to the release, suggesting a potential for higher vaccine efficacy. However, the vaccines have not been compared head to head in children. 
"Throughout our company's long history as a leader in influenza prevention, we have remained committed to delivering safe and effective vaccines to as many eligible people as possible," Gregg Sylvester, MD, Chief Medical Officer at Seqirus, said in the release. "And while we can never predict how each influenza season will unfold, we could possibly be faced with unique challenges and increased cases this upcoming season as COVID-19 mitigation tactics relax. Therefore, it is critical that all eligible people receive their annual flu vaccine."
Photo Credit: Getty Images